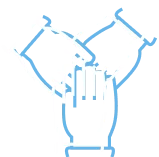 Dedicated Teams
Building a capable in-house product development team is hard and can take a lot of time. If you need to scale fast, we can put together a high-performing team that will work and feel as a part of your company.

End-to-end Product Development
From napkin sketch to fully functioning application, we partner with you to bring your product to life. Following our curated development process, we will guide you through each step toward a successful product launch.

Staff Augmentation
Our highly-skilled engineers seamlessly integrate with your team, bringing all of our expertise to the table to ensure your project's success.